News
28/4/2023
We are glad to see our investigations on the evolution of linoleic acid biosynthesis in termites just published in Molecular Biology and Evolution.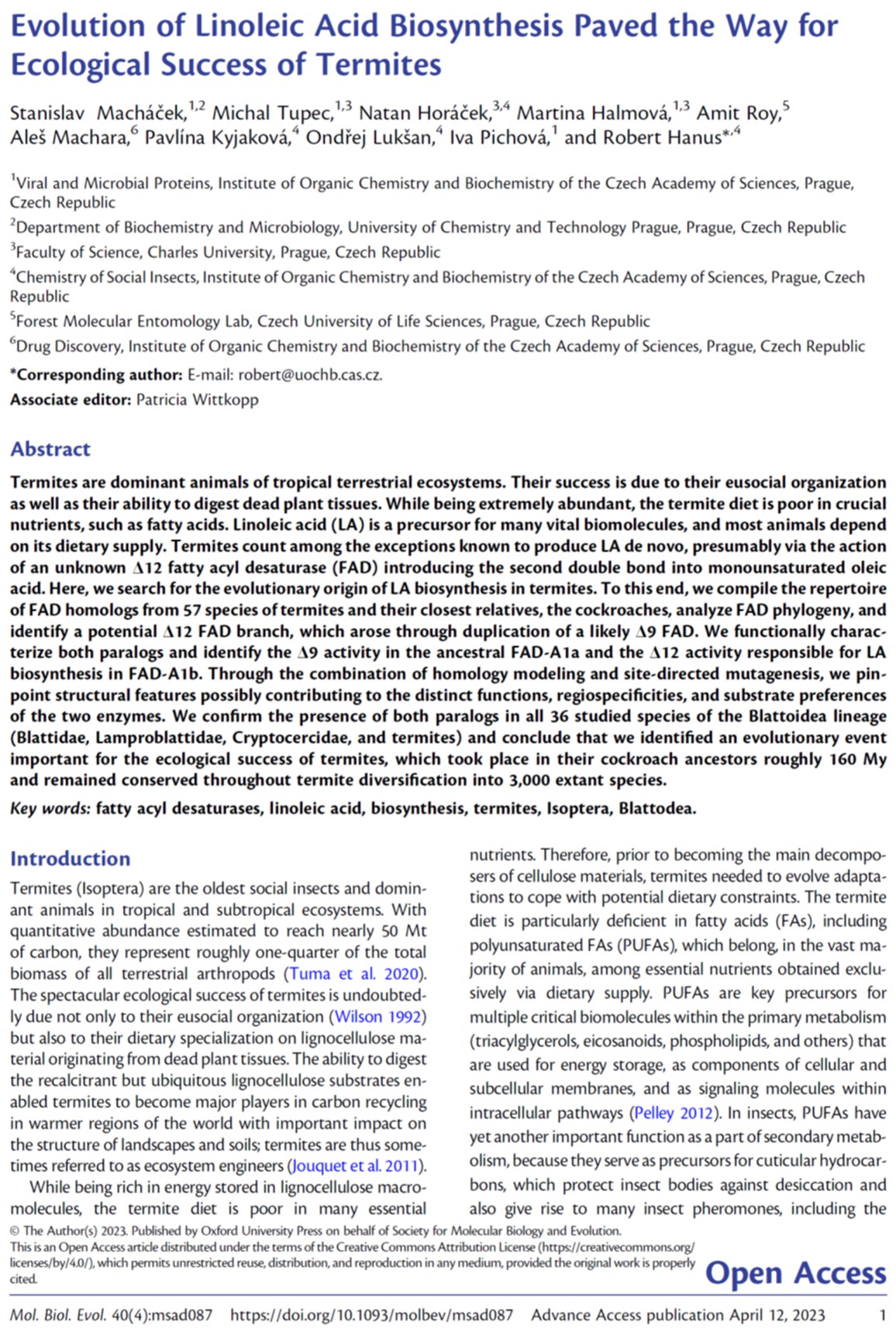 2/11/2022
After more than ten years of investigations here in Prague and in South-American forests, we are glad to announce that we start to understand the complex interplay between genetic and chemical factors controlling the formation of queens in parthenogenetic higher termites.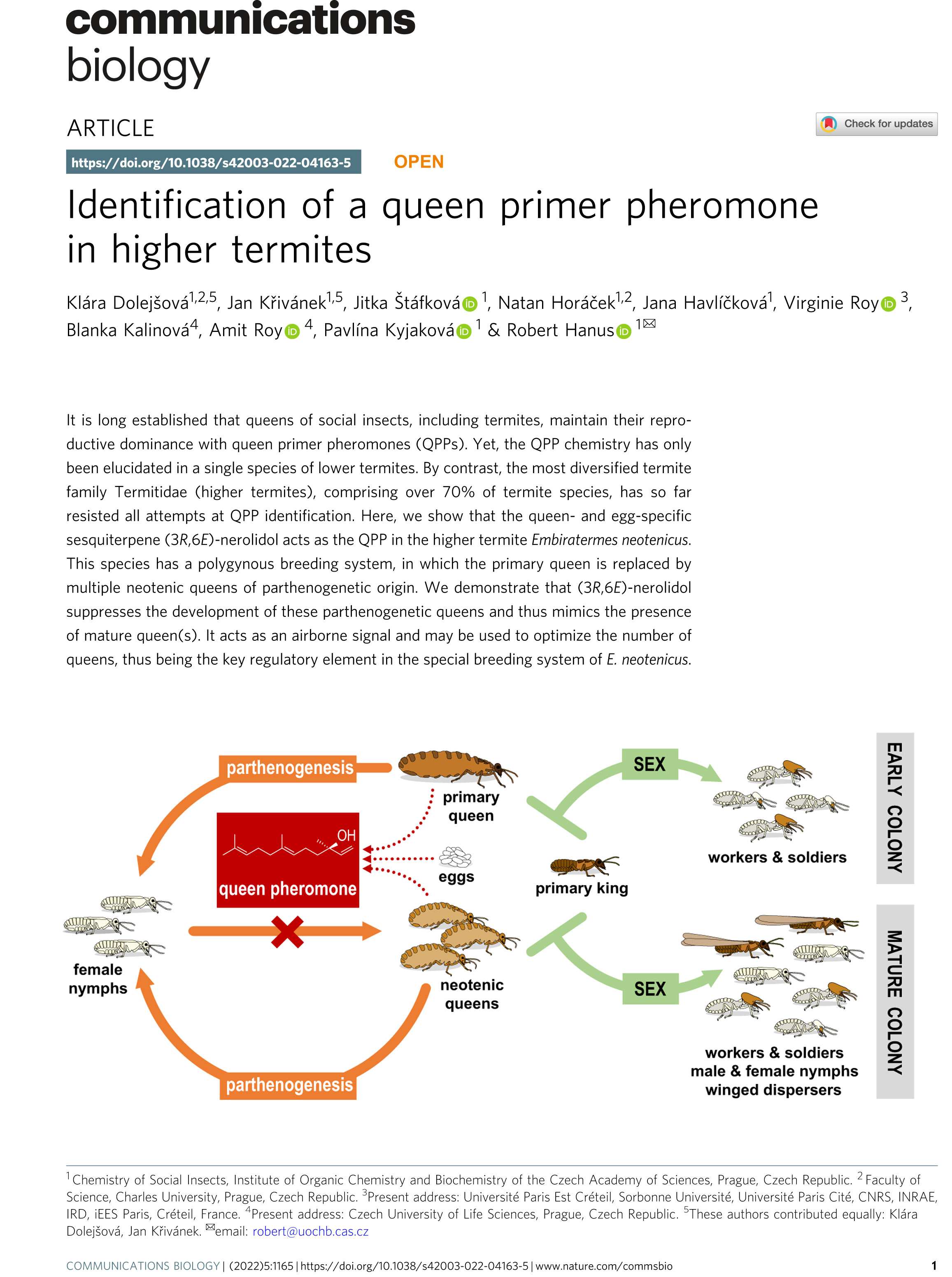 21/4/2021
Congratulations to Mája for her first PhD paper on the longevity of termite kings and queens, just published in PRSB.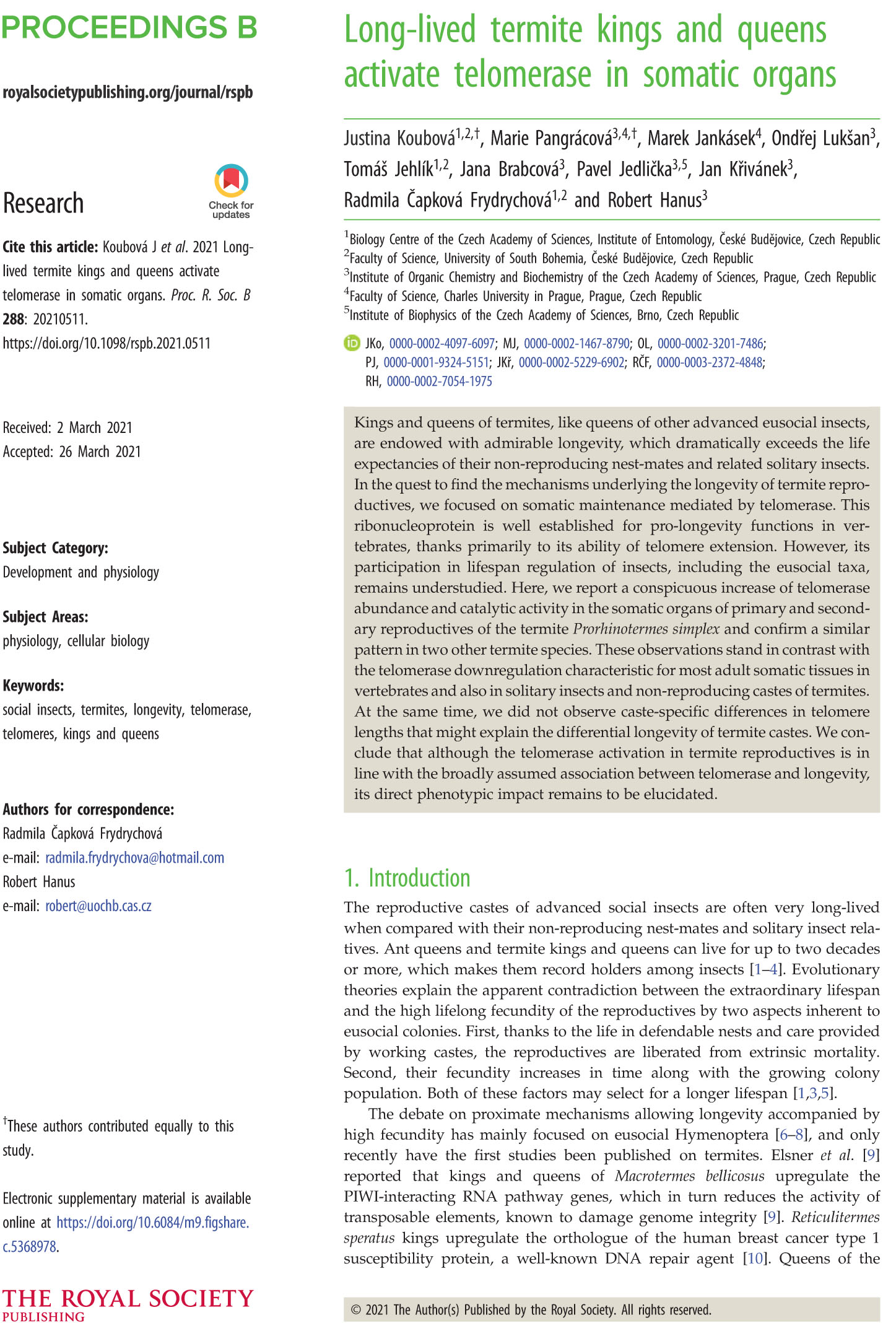 11/2/2021
Congratulations to Radka for the 1st prize in the national competition Karel Stulik Award 2021 for the best student work in the field of analytical chemistry awarded by the Czech Chemical Society!